Сongratulations to Keramet Poland
Today in the wake of the EU-Ukraine Association Agreement, the experience of enterprise and representative offices establishment in Europe becomes increasingly popular.
However, at the moment of 2012, not everybody could establish an enterprise in a European country due to several issues as another legislation, mentality and competition.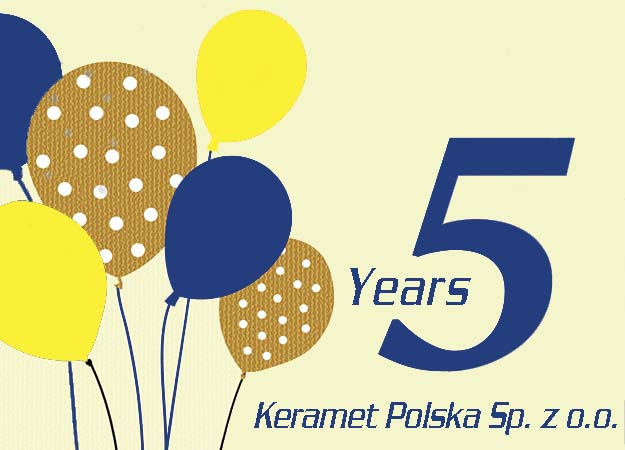 The enterprise "Keramet Poland" has celebrated its 5th anniversary. Today this is the enterprise that has been developed by Ukrainian specialists and supplies to ISD Huta Częstochowa metallurgical plant 30% of consumed metal scrap. It also provides services in metal scrap processing, transloading the whole volume of incoming scrap metal. Оver the course of its activity the enterprise cooperated with otherIron & Steel Integrated Works in Poland as well as it carried out export supplies. The enterprise holds membership at Poland chamber of commerce (IPHGZ) and has the reputation of safe and reliable partner.
Keramet Poland – it is 15 specialists headed by Dmitriy Vorontsov, who is the chairman of enterprise from the day of its foundation. Keramet team congratulates "Keramet Poland" with its 5th anniversary and wishes further development and prosperity!