Partners
Partners Keramet LLC
PJSC "Dnieper Metallurgical Plant"

Dniprovsky Metallurgical Plant Public Joint Stock Company is one of the largest enterprises of the mining and metallurgical complex of Ukraine, which has a 127-year history of outstanding achievements. PJSC "DMK" is one of the six leading metallurgical plants
+38 (056) 953-46-26 +38 (056) 923-74-54
dmkd@dmkd.dp.ua
51902, Україна , Dnipropetrovsk region, Kamyanske, street Soborna 18-B
Kramatorsk Ferroalloy Plant LLC. "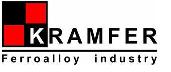 Kramatorsk Ferroalloy Plant LLC. is a young dynamic company, founded in 2010. The main activity of the company - production of ferroalloys. At the moment, there is an active reconstruction of the company, which will allow to produce ferroalloys using a unique technology to meet the most stringent requirements for the production environment. The structure of LLC "KFP" will enter production complex of basic and auxiliary production facilities, which will allow to produce ferromanganese blast furnace in the amount of 150,000 tons per year.
+38(0626) 44-83-38
kfz.office@gmail.com
18 Dmytro Mazur Str., Kramatorsk, 84300 Donetsk region, Ukraine
LLC "Kramatorsk metal rolling plant»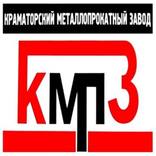 The Works produces rolled metal products. It was established in 2011 at the premises of the steelshop of Kramatorsk Iron & Steel Works.
+38 (0626) 448668 448301 448309 448329
llckmrp@gmail.com
10 Dmytro Mazur Str., Kramatorsk, 84303 Donetsk region, Ukraine